Mrs. Krista Laurenzano & Mrs. Frey
Welcome to St. Mel's Catholic Academy Nursery Class.
We believe in a "hands on" curriculum where children learn by doing academically, socially, and spiritually.
It is a true blessing to be able to incorporate all aspects into my lessons and to watch the children grow in love and faith each day.
Be sure to check this Nursery web page frequently for events, updates and pictures of what we are doing in class.
-Mrs. Krista Laurenzano & Mrs. Frey
Please feel free to contact me at Klaurenzano@stmelsschool.org or through our class dojo app.
Friday June 4- Spring Concert Virtual 11:00 am (students dress up for concert)
Friday June 11– Walk-a-thon 12:30 students dismiss right after walking (Rain date June 18) parents are invited to walk behind us 🙂
Monday June 14- Ice Cream party to celebrate the end of school coordinated by our class parents 🙂
Friday June 18- Our LAST FULL DAY of school
Monday June 21- Nursery Stepping Up Ceremony 9:00 am in the school yard ( more information to follow)
Friday May 7 Half Day Dismissal 11:30
Sunday May 9 Happy Mother's Day to all our Mother's 🙂
Wednesday May 12– Field Day (School Yard) weather permitting
Wednesday May 19 Field Day (Rain date)
Friday May 28 School Closed Faculty PD Day
Monday May 31 School Closed for Memorial Day
April 1 – April 11 Easter Break

April 16– Half Day- 11:30 dismissal Faculty meeting

March 17– St. Patrick's Day students are encouraged to wear green and we will have a special treat of green bagels:)
March 25– Virtual Report Card Conferences 3:30-7
March 31– Half Day 11:30 Dismissal Easter Parade and egg hunt (more details to follow)
April 1-April 11– Easter Vacation
February 8- February 12 Catholic Schools Week (more information will be sent home)

Monday February 8

Pajama Day- all students may wear pjs to school.

Nursery Valentine's Day breakfast– sign up sheet to follow 🙂

Tuesday 2/9

Virtual career day– 9:30 am- 10:00 am Calling all parents (or family members) who are willing to share and talk about their career via zoom with the class. We can't wait to hear all about it:) Please message me if you are interested, thank you!

Wednesday Day 2/10 Class showcase- Learning & Creating is Essential Students were sent home with a project on community helpers/Essential Workers this week- Students will present their "person" and be encouraged to share what they learned about this person. The class showcase will be on zoom 10:00 am- 10:30 if you would like to view the presentation 🙂

Thursday- 2/11 Student appreciation Day– Students will be treated to a special lunch (half day students are invited to stay for lunch pick up would be 12:00 pm)

Friday 2/12 Half Day- Dismissal 11:30 Virtual Cultural Fair- Students are encouraged to bring in an item that represents their culture example-photo, clothing artifact, food item (must be individually wrapped-no home cooked items sorry 🙁 Lunar New Year Celebration- students are encouraged to dress in red

Our Catholic Schools week may look slightly different this year due to covid restrictions but we hope your child and family are able to participate in some of the activities listed above. This will give you a glimpse into our classroom, enable you to meet our wonderful nursery students and see our class in action 🙂 We look forward to a fun filled week! Mrs. Krista & Mrs. Frey
February 15- February 19 Presidents Day & School Closed Winter Break
Monday January 4– Happy New Year & Welcome back!
Friday January 15– Hot lunch for full day students(optional)and Crazy Hat Day!
Monday January 18– No School in observance of Martin Luther King Jr.
Friday January 22– Hot Lunch for full time students (optional)
Friday January 29– Hot Lunch for full time students (optional)
Some outdoor fun:)
Nursery is "Snow" Much Fun!
Nursery learns about Martin Luther King Jr.
Nursery learns the alphabet
December 8– Feast of the Immaculate Conception – school closed
December 15– Virtual Christmas Concert 12:00pm Half day students will be dismissed at 12:45
December 17– Story time with Santa Ugly Christmas sweater or fun holiday shirt
December 18– Nursery Christmas breakfast- Pajama Day/ Half Day Dismissal at 11:30
December 21– January 1 Christmas Recess- No School
January 4– School reopens
FLU VACCINE
ALL CHILDREN UNDER THE AGE OF 5, who are enrolled in child-care and pre-kindergarten must also meet the influenza vaccine requirement. Children must receive the flu vaccine no later than December 30th, 2020.
Please note that the vaccine cannot be dated any time after December 30th, as it will not be considered valid by the Department of Health. Any child who does not show proof of the vaccine, will not be permitted to return to school on January 4th, 2021.

November
Friday November 6– Half Day Dismissal at 11:30 ( Faculty meeting)
Wednesday November 11– Veteran's Day No School
Monday November 23– Class Thanksgiving Celebration (more info. to follow)
Wednesday November 25 No School
Thursday November 26– Happy Thanksgiving! No school
Friday November 27 Enjoy your Thanksgiving weekend 🙂

Ghostly feet
October
Friday October 2- Half Day Dismissal 11:30 Yellow Day- Please have your child wear something Yellow :O
Friday October 9 Green Day- Please have your child wear something Green :0
Monday October 12- Columbus Day No School
Thursday October 15– Blue Day- Please have your child wear something Blue
Friday October 16 Pink Day- Please have your child wear something Pink for Breast Cancer Awareness Month
Friday October 23-Pizza Day- If your child is a full day student and would like to purchase pizza for lunch please let us know, it is $3/ slice.
Purple Day- Please have your child wear something Purple
Friday October 30- Halloween Celebration- Students may dress in costume, more information to follow
We learn our shapes & colors! Reading is fun!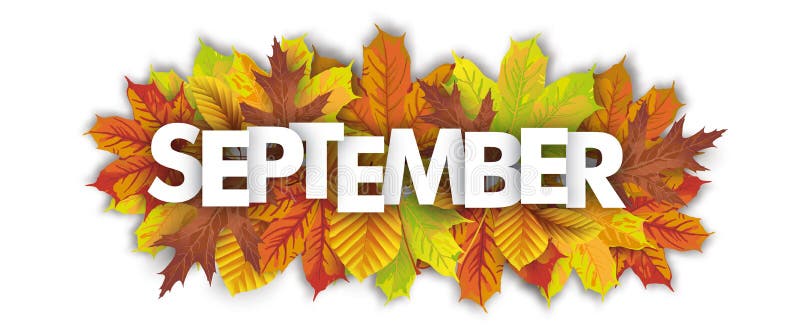 Wednesday , September 9th
Nursery: (AM students only) Parent Zoom orientation —9 am
Nursery: (Full day students only) Parent Zoom orientation—11 am
An email was sent out with the zoom link and orientation package, Please check for it 🙂 If you did not receive an email call the school to confirm your email address, Thank you!
Thursday, September 10
Nursery (AM only students): Zoom meeting students and parents—9AM
Nursery (Full day only students): Zoom meeting with students and parents 11am
Friday, September 11
Nursery: Full day students only 8:15-9:30 Nursery: AM only students only 10-11:15
Regular school schedule begins on Monday , September 14
Nursery AM: 8:15-11:30am Nursery Full Day: 8:15-2pm
Friday September 18- Half Day 11:30 am dismissal Red Day- Please have your child wear something red to school 🙂
Wednesday September 23 Please have your child wear something the color Orange in it to school
Friday September 25– Virtual Spirit Day- please have your child wear St. Mel's spirit wear if you have any or their favorite character.
Click the link below for the schedule for our first week of school, we look forward to meeting everyone during orientation on Zoom and then in person 🙂
Once school is in session each parent will be asked to join class dojo app. Class announcements

and

pictures of our daily activities will be posted on the Class dojo app:)

Class announcements are posted on our CLASS DOJO!
Scholastic order: Class Code is M78BD
BOOK ORDERS CAN BE DONE ON LINE OR SENT IN, CHECKS ONLY, NO CASH PLEASE!