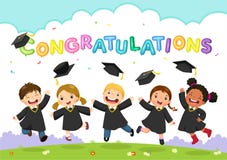 Our Kindergarten Stepping Up Ceremony is on Tuesday, June 18th. Children are to be dressed in their "Sunday best." The ceremony is at 9:00 A.M., but all Kindergarten children must be at the 26th Avenue entrance at 8:30 A.M. Once you drop off your child at 8:30 A.M. you may get your seating in Father O'Malley Hall. I am reserving one seat in the front for one family member per student, so that you may have a good view for photos. Here is the seating arrangements. This will assist you if you should be on the left, center, or right side of Father O'Malley Hall.
Left to Right
Standing: Roman, Riley, Nicholas, Lena, Tyler, Jillian, Keo, Olivia, Savir
Sitting: Lilly, Chloe, Alexis, Sariah, Faith, Valentina, Fiona
Floor: Nolan, Evan, Michael, Vishu
Please don't forget to help your child study his/her lines and encourage him/her to be LOUD & CLEAR. Please don't forget to bring donations for our celebration on the day that was requested (depending on what you are bringing). Thank you so much for your help and cooperation for our Stepping Up Ceremony and throughout the year! We truly appreciate it and are very grateful for you! Have a blessed summer!